Barbara and I built this 4' X 8' N scale layout before we had kids, so it's been sitting in the living room ever since. But it's still fun to look at, and is now converted to DCC, so sees more action than it used to.
Robin built the trestle approach to this silver bridge from scratch, copying from a trestle on a poster that my sister Ann gave me years ago.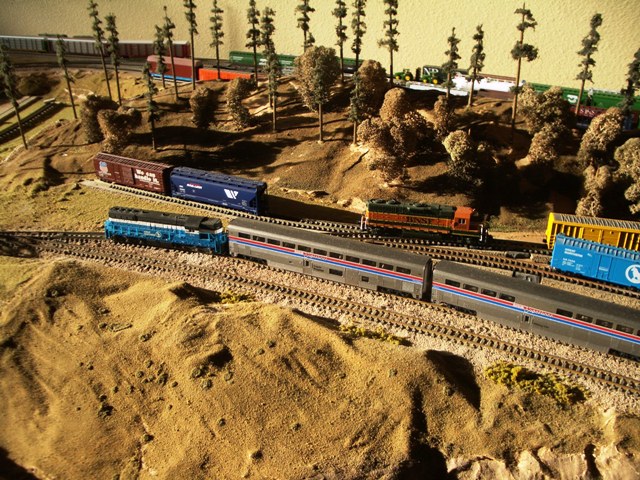 Odd motive power for an Amtrak train, but at least it's well illuminated by the morning sun! You can't have everything!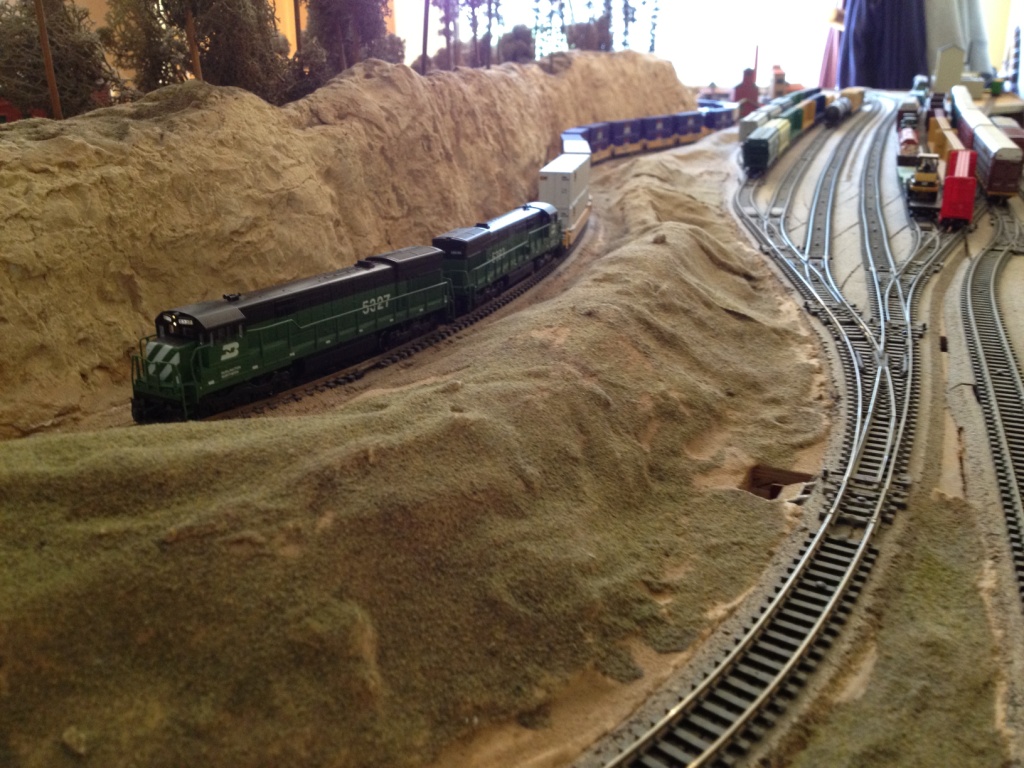 This shot shows how the central viewblock works when viewed from the back side. Someday there will be a stream winding between the yard and the mainline in this scene.