The following photos were featured in the January 2008 issue of Railroad Model Craftsman magazine http://www.carstens-publications.com, taken by Paul Scoles http://www.paulscoles.com in August 2007: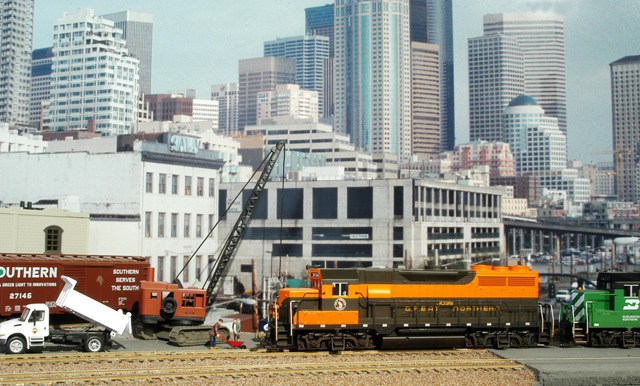 A northbound train crossing Wall St. near downtown Seattle.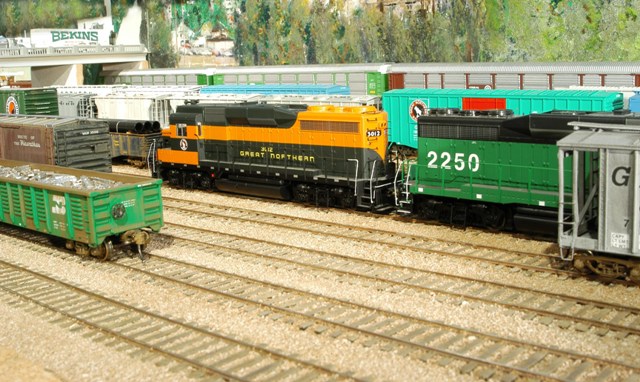 A train approaches the Dravus St. overpass at Balmer Yd. in Interbay.
Passing the caboose track and car repair yard at Interbay.
Continuing north along the shore of Puget Sound near Carkeek Park.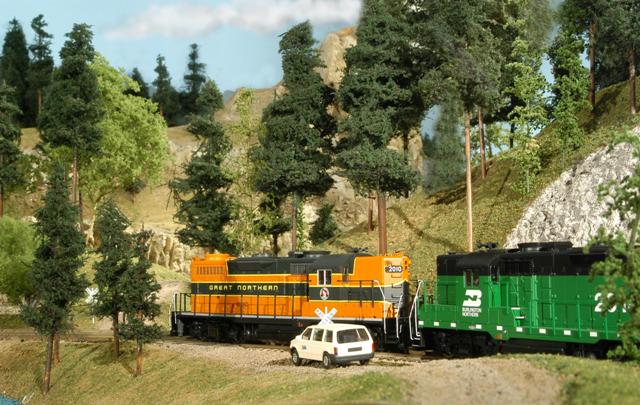 Amtrak workers are inspecting the grade crossing at Richmond Beach.
This fictious bridge is near Edmonds and will one day feature a log dump.
A yard goat switches Everett's Bayside Yd.
The westbound "Empire Builder" crosses a steel trestle coming down from Stevens Pass on the way in to Seattle.
Passing through Delta Wye, another post-merger train heads eastbound towards Chicago. The cliffs are plaster castings by Eric Vannice.
Our original train crawls across the Snohomish River, headed north towards Canada.